Therese Matthews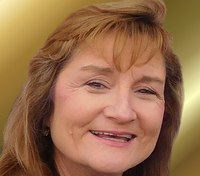 Therese Matthews is a highly respected grant professional with over 25 years of experience in grant writing, grants management and program development. Prior to her retirement in 2015, she was the Grants Manager for the New Jersey Department of Corrections and successful in obtaining over $140 million in federal, state and private grant funding for the agency. The grant award portfolio included federal funding from the Departments of Justice, Education, Homeland Security, Health and Human Services, Labor and FEMA, along with several state and private foundation sources. She also has extensive experience as a peer reviewer for several federal and state grant applications in addition to providing grant writing and grants management training to non-profit and government agencies across New Jersey. Her career with corrections also included directing juvenile and adult offender management and rehabilitation programs, developing community corrections and restorative justice initiatives and overseeing contract administration for parole and reentry services.
Since joining Praetorian Digital as a contracted consultant in March of 2016, Therese has been successful in writing several comprehensive grant proposals resulting in over $800,000 in grant awarded funds. These grants include awards under the Department of Justice's Second Chance Act, Texas Body Armor Grant and the U.S. Department of Agriculture Rural Development Community Facilities Program. Additionally, she had conducted extensive grant research for law enforcement, fire and non-profit agencies across the country. Over 100 customized research reports were written in her first year of engagement. She has been the featured trainer at Praetorian Digital Grant Administration meetings and has mentored new contracted grant writers in their early engagements. Therese has also written several articles highlighting strategies for obtaining justice funding to support specialized law enforcement equipment. These articles were published in recently PoliceGrantsHelp e-Guides and featured on the Police1 website.
Therese continues to volunteer her time providing fundraising and grant writing assistance to various community organizations including her local board of education, nonprofit organizations and sports booster club. She holds a Bachelors in Sociology and Criminal Justice and Masters of Public Administration from Rutgers University.
Contact Therese Matthews for Grant Assistance.